Skip to Content
Bedroom Furniture Store in Anderson, SC
No one can understate the importance of getting a good night's sleep. You need a bedroom that's comfortable while still being stylish, so you can enjoy your time in this important room in your home. When you need new bedroom furniture in Anderson, SC, visit Charles Furniture. We carry the best names in bedroom furniture, whether you need a new bed, mattress, tables, or more. We're proud to have the best selection and service in the area and can help you choose the perfect look and décor for your bedroom. Visit us today to see our fantastic selection.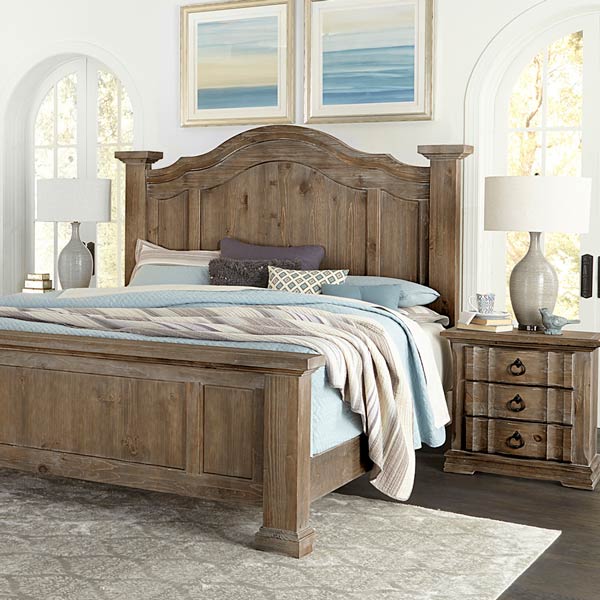 Come See Our Bedroom Furniture Today!
We have such an amazing selection of bedroom furniture that you have to see it to believe it. Our furniture store in Anderson, SC has styles to meet anyone's taste and prices to meet your budget as well. You'll find all the bedroom furniture you need to get a good night's sleep in style at Charles Furniture.
We Carry the Best Bedroom Furniture Brands
The right bed and mattress can make all the difference when it comes to getting a good night's sleep and feeling refreshed in the morning. Our furniture store carries the best brands and products for your bedroom, so you can rest easy.

This trusted furniture company was founded by the Bassett family in Bassett, Virginia in 1919. All of their furniture is made in the U.S.A by American workers, and the company is the largest manufacturer of wooden adult bedroom furniture in the country. They make beds, tables, nightstands, and a whole lot more.
Coming from modest beginnings in 1946, Riverside Furniture Corporation offers a full range of home furnishings, including bedroom furniture. They offer beds, benches, chests, dressers, mirrors, and nightstands.
Visit Us Today for the Top Brands in Furniture